You can complete a Direct Debit Instruction, obtained from us. You can set up Direct Debits via your member's area. We will then forward your instructions onto your bank authorising us to allow variable payments to be collected from your account to us.

To set up a Direct Debit. If you are a new potential client, you will have the choice to choose Direct Debit when signing up, then when you come to pay for your invoice, you will then be redirected to our Direct Debit page.

Steps:
1. You need to log into the Member's Centre - https://client.laws-hosting.co.uk

2. Navigate to Billing > Manage Direct Debit:




3. You'll then be presented with the following information: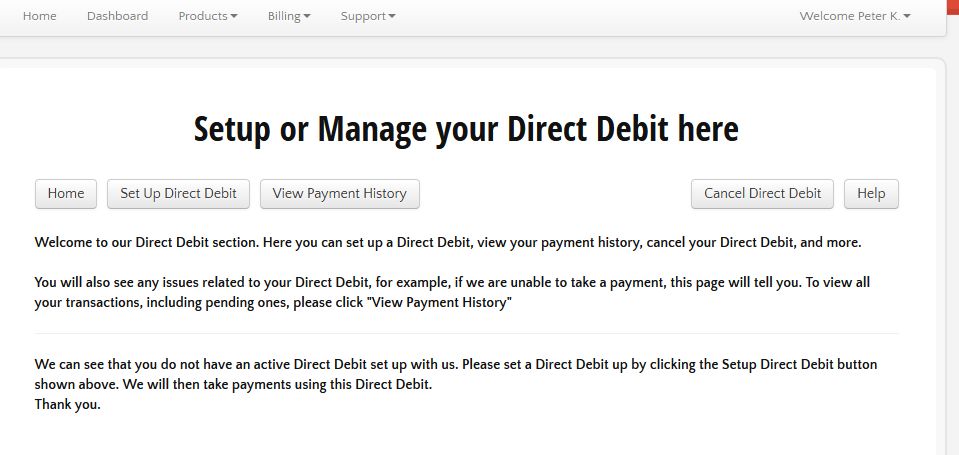 4. Click the Set Up Direct Debit button, then you'll see: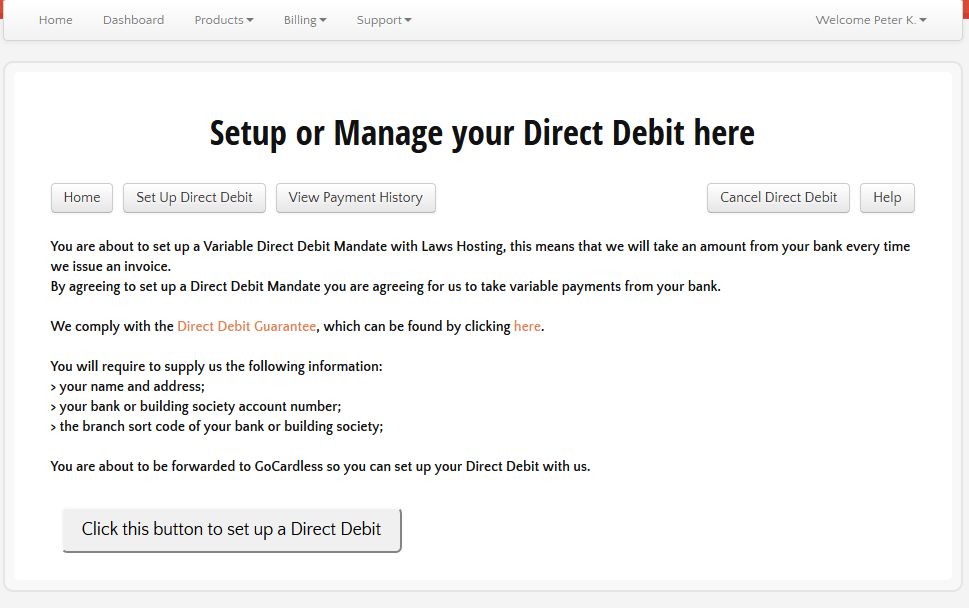 5. Click the 'Click this button to set up a Direct Debit' button. You will then be forwarded to another site, GoCardless, who manages our Direct Debits for Laws Hosting. All you need to do is enter your postcode then search and choose your full address - then supply your bank details, your account number (8 digits) and sort code (6 digits), then a password. Keep this password safe, you will need it if you need to change your bank details

6. After you entered all the required details, you'll be returned to Laws Hosting. If you see "Your Direct Debit has been successfully set up", then your Direct Debit is set up.
However, please note that if you are a new client, the first invoice needs to be paid by another payment method. To do this, visit Billing > Your Invoices page. This is important, otherwise we will not be able to provision your account. Please also note that if you order any new services, there will be a few days delay provisioning them up if you wish to use Direct Debit for them.